Urd
Welcome on board, we will do our best to make your crossing as pleasant as possible!

Welcome aboard the Urd
The Urd was first commissioned in 1981 and renovated in 1991 & 2001. She has a length of 107.05 m, a width of 20.2 m and a draught of 5.4 m. On board the Urd, up to 176 passengers can be accommodated in 46 cabins and 37 Pullman Seats. The Urd is divided into three decks and offers 1600 loading meters for vehicles and cargo.
If you opt for a crossing on the Urd, you will find a dedicated on-board store with lots of Swedish souvenirs, typical Swedish sweets, spirits and accessories, a restaurant with adjoining bar area and lounges where you will find recliners and slot machines.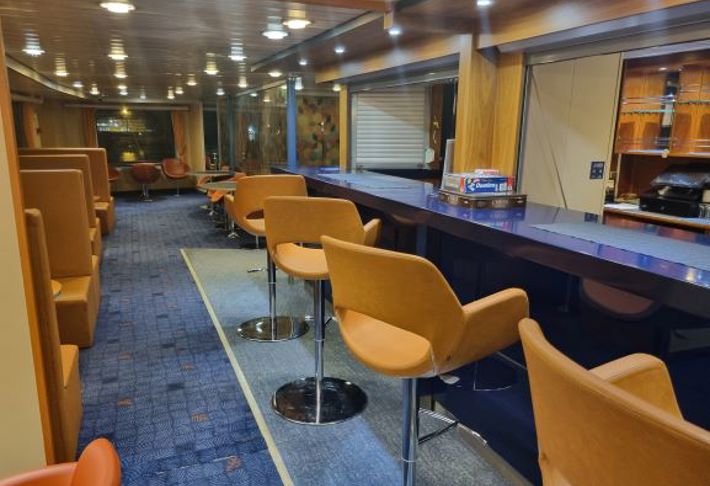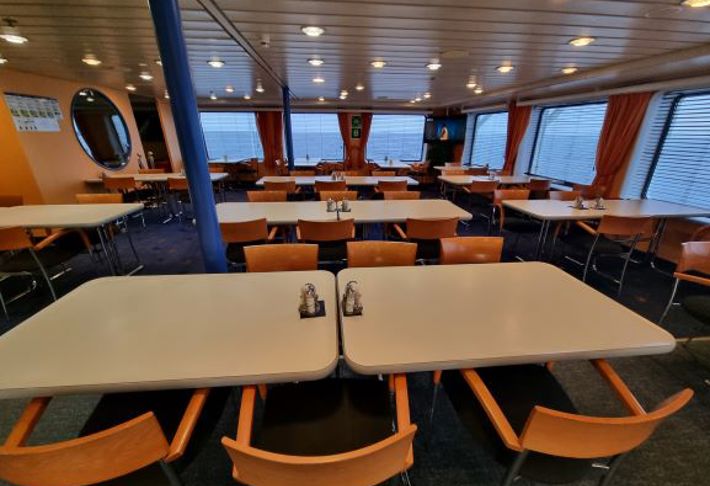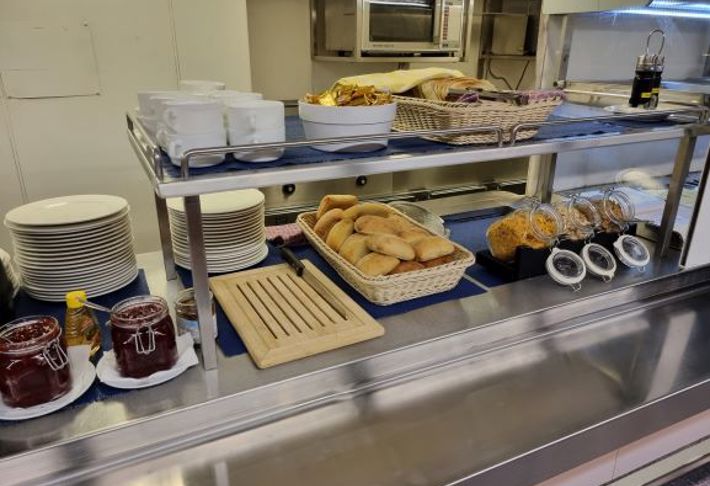 The Urd offers you numerous opportunities to enjoy your Baltic Sea crossing full of highlights, with numerous relaxation or entertainment options.
Gastronomy on board

Smaklig måltid & Skål

Enjoy Baltic delicacies in an informal atmosphere and arrive at your port of destination feeling refreshed. On board the Urd, you can start the day with a hearty breakfast and fortify yourself with hot dishes and snacks during the day. In the evening, our chefs will spoil you with a varied maritime menu.

Smaklig måltid & Skål

Learn more

Cabins

Cabins

The Urd offers you an ideal home at sea. Choose between inside cabins or outside cabins with a sea view. The cabins offer space for up to four people. Alternatively, you can choose the comfortable Pullman armchairs.