Save 10% now on select December 2022 Sweden trips with the campaign code XMAS10. Book until 31.12.2022.


Conference at Sea
Are you looking for a unique place for your next conference? Leave the stress and distractions from the everyday life behind and join TT-Line on a conference trip. On board our ships, all team members can devote themselves to new thoughts and ideas in an inspiring environment. During the conference trip, there is also time to enjoy meals together and for joint activities.
Do you prefer a pre-made and already well-known arrangement or do you want to plan the shape of your conference yourself? With our three packages we satisfy all possible needs for your conference.
Our conference packages
All-in Meet & Cruise

All-in Meet & More

Basic Meet & Mix

Length

approx. 22 hours

approx. 34 hours

approx. 10 hours

Price per person
Price per person: 164 €
Price per person: 119 €
Price per person: 27 €
Included

Place in cabin

Full board

Half board (Breakfast, lunch and coffee and cake)
Can be booked for an additional fee
Travel plan

Day & Night or Night & Day

Return journey with the same ship.

Two daytrips and possibility to book hotel accommodation with TT-Line.
One way day trip. Option to book a night departure as an add-on.

Read more

Read more

Read more

Contact our group and conference department for a quote:
Tel.: +49 (0) 4502 801-348
groupbooking@ttline.com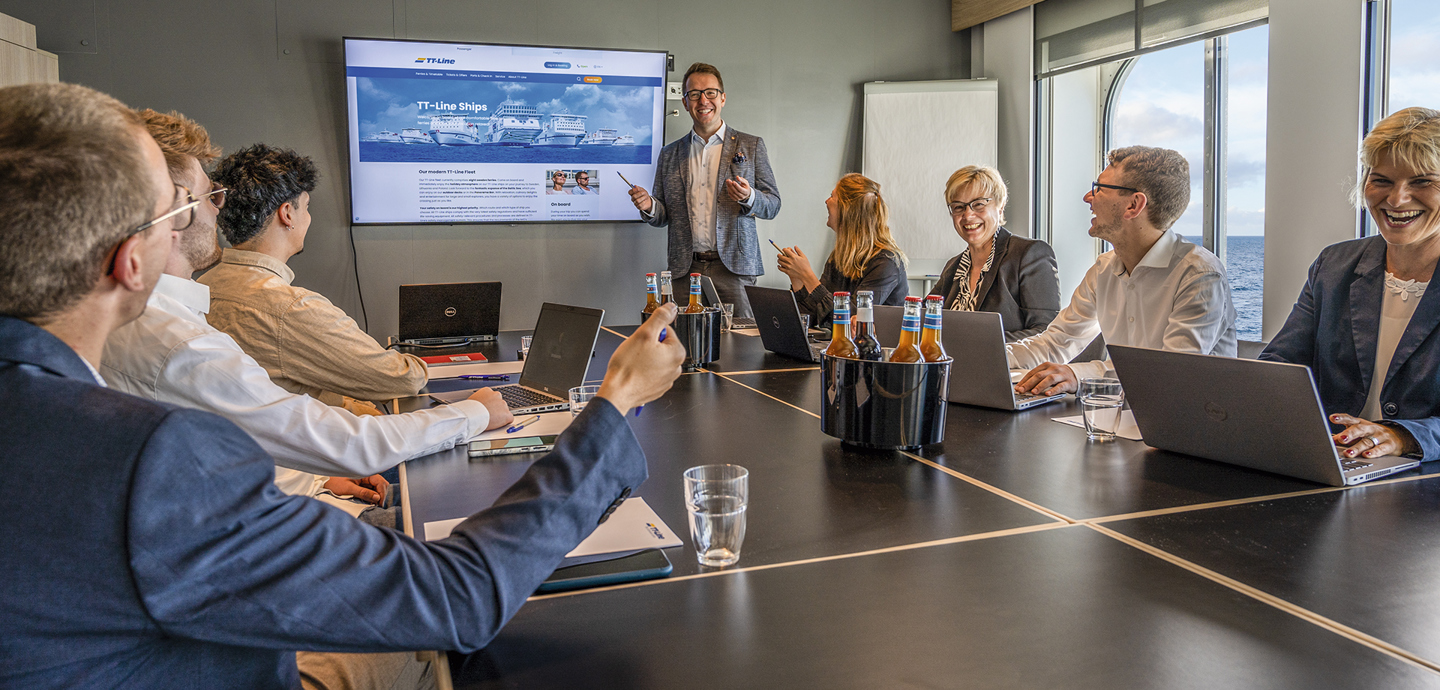 ---
Planning a conference
Planning conferences can also be time-consuming and frustrating. At TT-Line we think it is fun to plan conferences. Let us take care of the practical arrangements while you concentrate on the activities during the conference. Allow yourself to relax and enjoy the conference trip. Contact us today for more information and to book your conference with TT-Line.
The conference trip starts in Travemünde or Rostock in norther Germany and from there we take your team with our ships Nils Holgersson, Peter Pan or Akka to Trelleborg in southern Sweden meanwhile your team conducts their conference. The conference rooms on board all three ships are equipped with all your team need for a comfortable and pleasant conference trip.
Tips & information
Read more about our best tips and information regarding topics that are useful to know when planning a conference on board one of our ships.
Tips & information

Read more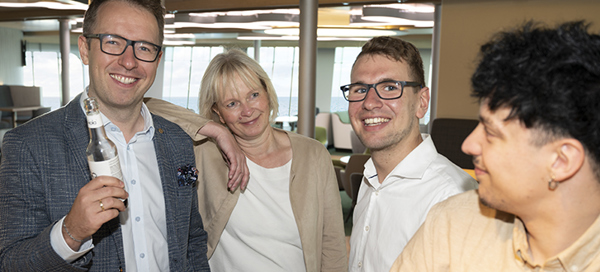 ---
An experience with results
The atmosphere with the fresh sea air, the breathtaking sea view and delicious meals that you enjoy together without everyday distractions contribute to more team spirit, motivation and creativity. Intensive work becomes possible at your conference!
An experience with results

Our ships