All Timetables to our Ports
With TT-Line you can travel relaxed into your Sweden vacation. With several day and night departures, our routes offer you a wide range of travel options to reach the Swedish port of Trelleborg from various destinations.
From our German ports of Rostock and Travemünde, but also - since 2014 - from the Polish port of Świnoujście you can travel several times a day to Trelleborg in southern Sweden. Trelleborg, Sweden's most important ferry port, is TT-Line's "Gateway to Europe" since the first call in 1962.
Since 2018 you can even travel with our Sweden ferries to Lithuania. Up to five times a week our ships will take you from Germany via Trelleborg to the Lithuanian port of Klaipėda. If you are already located in Sweden you can also book our ferries from Trelleborg to Klaipėda. Klaipėda is perfectly connected to the Lithuanian motorway system and so to the whole Baltic States region.
Find the most suitable departure for you within our TT-Line timetable and let your holidays already start on board our Sweden ferries! Välkommen!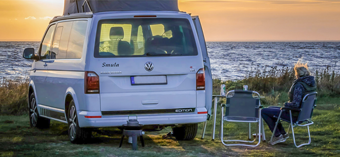 Current Offers
Stay flexible - travel safe! Here you can find all our current offers.
Current Offers

Show more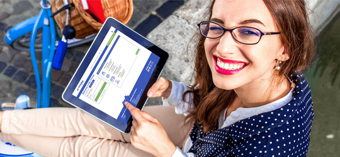 Online Check in
Here you will find important information about the check in process at our ports as well as about the usage of our modern self-check in machines (ports of Travemünde, Rostock and Trelleborg).
Online Check in

Read more