Welcome our new Green Ship
The new TT-Line Green Ship offers great comfort combined with the highest level of sustainability.

Our love for the Baltic Sea
The new Green Ship offers an innovative lighting concept and a comfortable atmosphere through the use of natural colors. Our love and connection to the Baltic Sea inspired the interior design of the most sustainable ferry in our company's history. The large windows offer a fantastic view of the Baltic Sea and the 1.200m² sun deck gives you the chance to sit outside and enjoy a drink or snack from our bar. The 3.500 m² of public areas make your travel with our Green Ship a special experience.
A total of 239 modern and comfortable cabins in different categories are available for our customers on our new Green Ship. Each cabin is equipped with a TV, a hairdryer, and a good amount of power outlets. The outside cabins have large windows and offer a fantastic view of the Baltic Sea.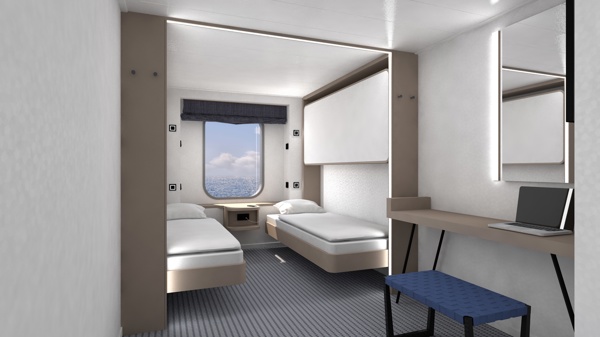 The 1.200m² sun deck is probably one the most beautiful areas on our Green Ship. The sun deck offers multiple seating options and a beautiful view of the Baltic Sea. There are loads of things to experience on our Green Ship, even in bad weather conditions. You can enjoy our sauna with a luxurious balcony or enjoy a little shopping experience in our TT-Line bord shop. The modern and innovative music entertainment system creates an enjoyable environment on the entire ship.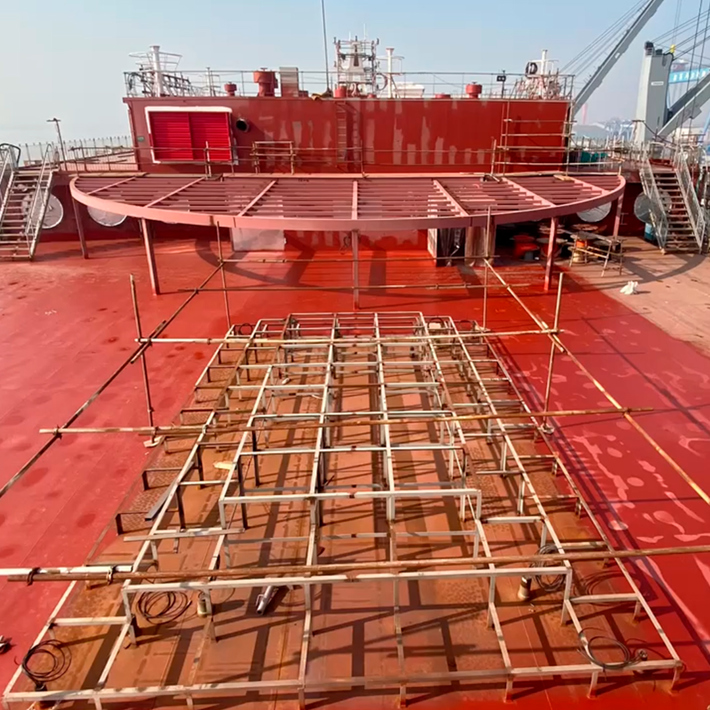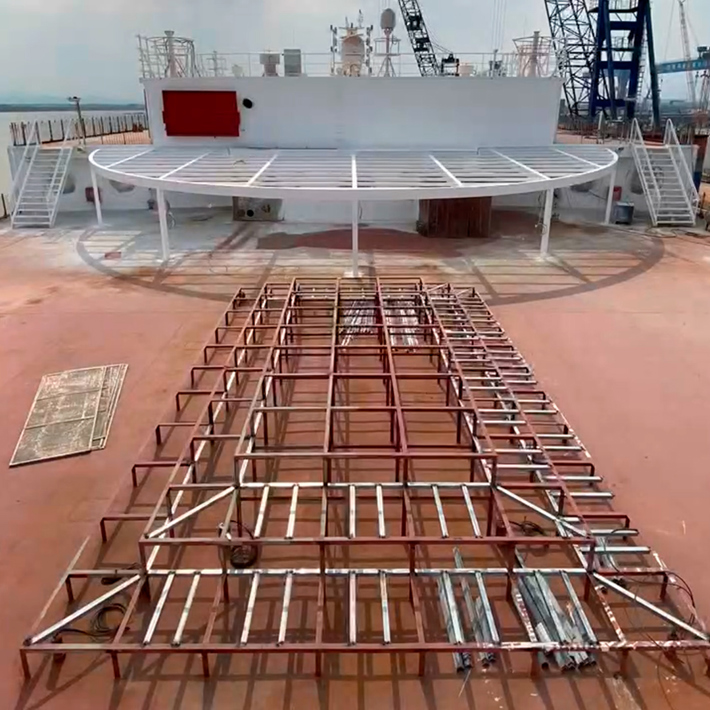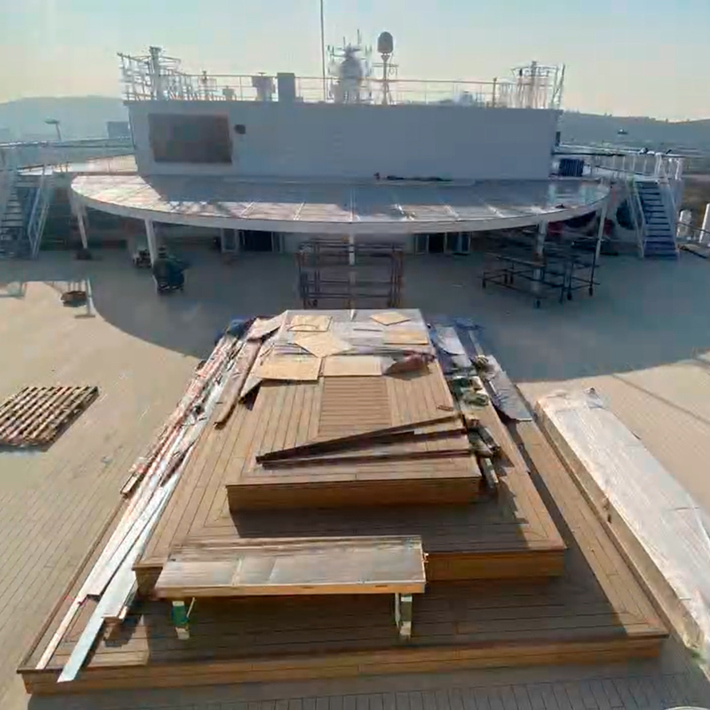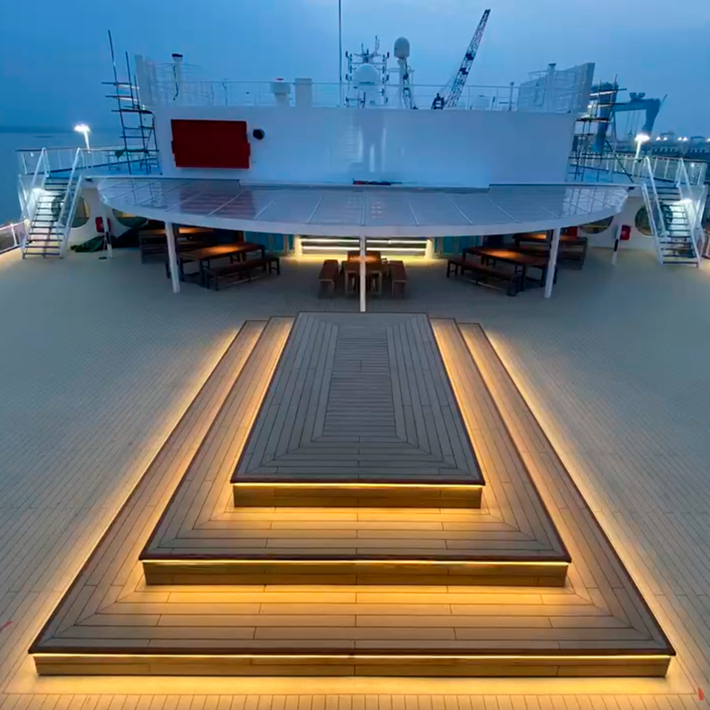 The travel with our new Green Ship is an exciting adventure for our young customers. The large children's play area offers kids enough space to play games and enjoy their time on board. Parents can relax in the "Family-Lounge" right next door. You will always be able to keep an eye on your kids. Discover even more exciting things and surprises on our Green Ship – it has a lot to offer!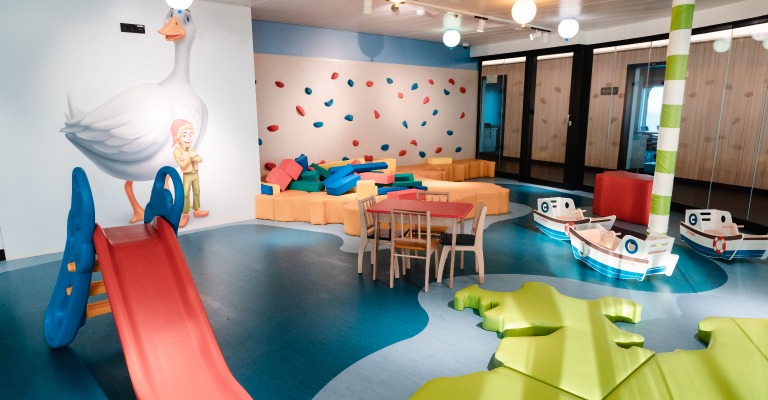 The Green Ship Restaurants offer something for everyone's taste. No matter, if you rather like a buffet or a versatile ala card menu, we got you! We offer typical Swedish specialties, modern snacks, and multiple other tasty dishes. Enjoy your travel in one of our restaurants, our coffee lounge, or the bar. You can experience the fantastic view of the Baltic Sea while enjoying a tasty meal or a freshening drink. Smaklig måltid & Skål!