Freight Check-In
To make the check-in process as simple as possible for you and your truck drivers, TT-Line has developed the Mobile Freight Check-In.
With this innovative tool, check-in can be carried out flexibly and independently of location and device. Thus, accompanied and unaccompanied units can be checked in online using a computer, tablet or smartphone even before arrival at the port of departure. Here you can choose from more than 20 languages and receive your boarding pass directly after a very short time.
This means your truck drivers no longer have to walk across the extensive parking areas of the individual ports in the dark or cold and the boarding card is directly delivered in the drivers cabin.
Time-saving, safe and efficient - The easy way on board!
Check-In your accompanied and unaccompanied units.
1. Language Selection
For easy understanding, select one of over 20 languages to begin the freight Check-In.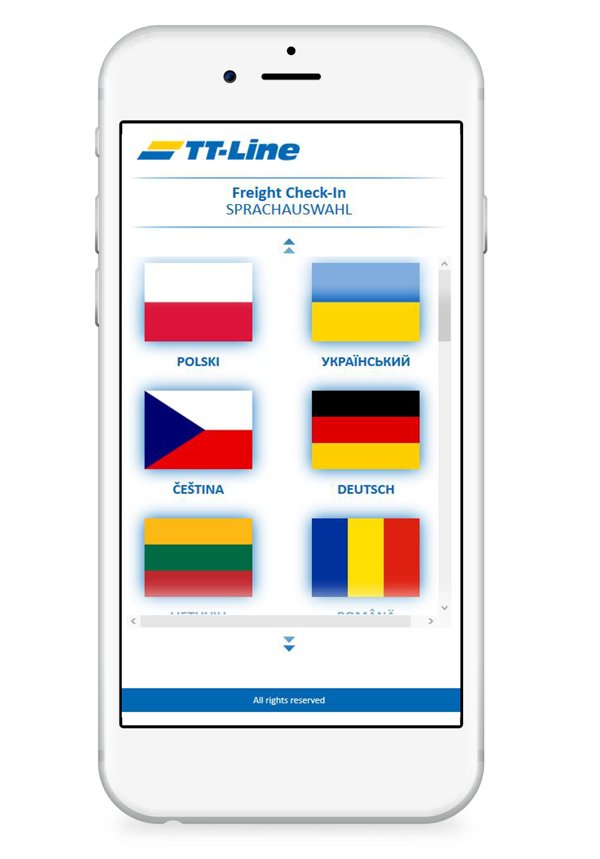 2. Select your Unit type
Do you deliver an accompanied or an unaccompanied unit?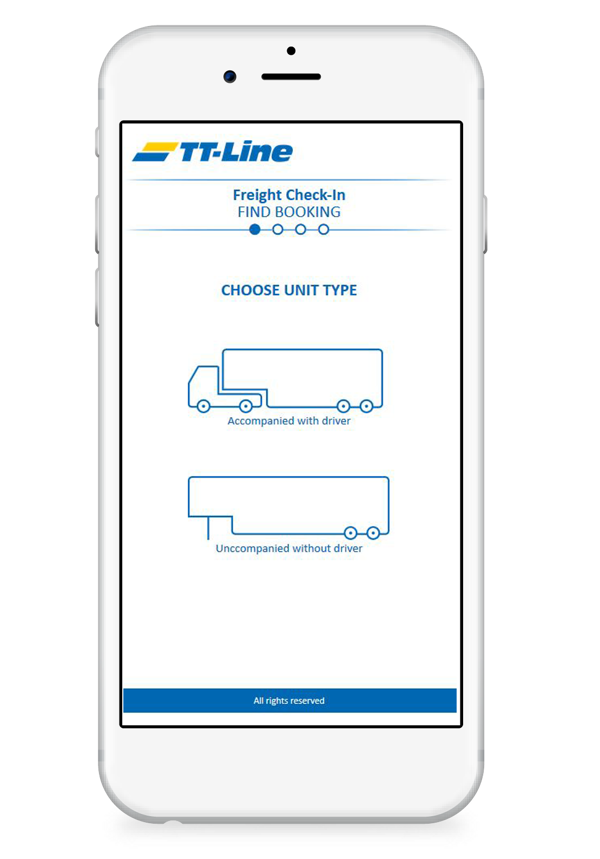 3. Find your Booking
Select your departure port: Freight Check-In is available in the ports of Travemünde, Rostock and Trelleborg. Enter your registration number, which correspondends to the booking number.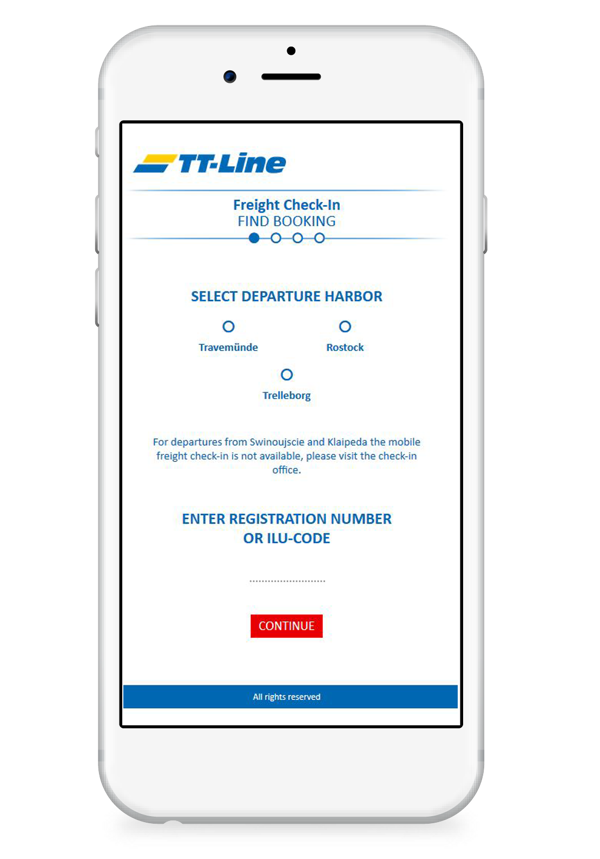 4. Insert Transport Details
Please fill in all missing fields. Specify the length, weight and width of your freight unit. Please provide also your name, gender and nationality. You can also specify other drivers.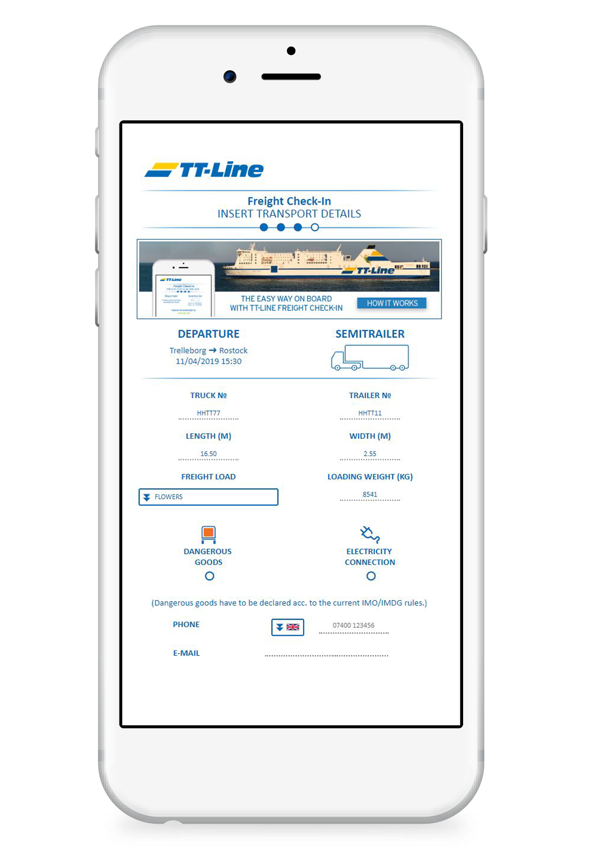 5. Data Check
Please check your entered data carefully. Please also agree to the general terms and conditions of carriage, confirm that your data has been entered correctly and that your cargo is properly secured.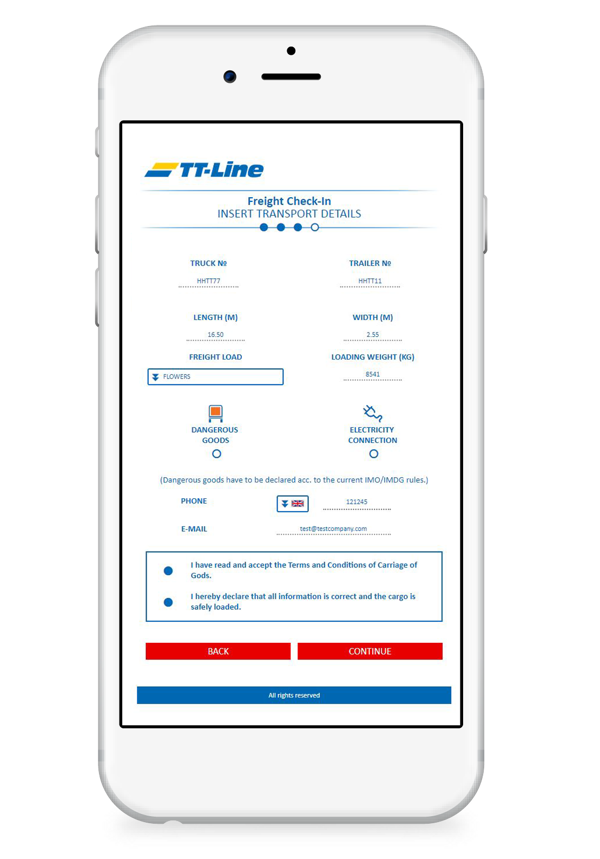 6. Freight Check-In completed
Your Freight Check-In is finished now. Please drive to the pick-up station in the harbour and scan this QR-Code or enter the pin there. Afterwards you will then receive your boarding card and can drive to the pre-storage area and wait comfortably for your departure with TT-Line.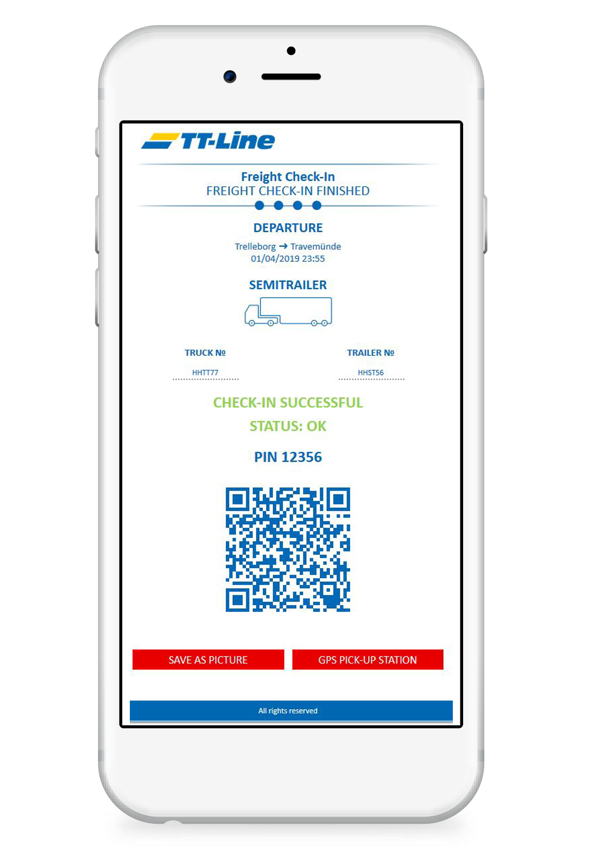 All Information at one glance

Here you can find an overview of the Freight Check-In Guideline in different languages: