Transportticket
Book your ferry transport with TT-Line in 4 easy steps without account registration. Our Transportticket offers attractive deals for your transport and direct availability of fix spaces.
Benefit from our easy booking process, time savings and other benefits of booking without account registration. Just book your ferry transport with TT-Line Transportticket in 60 seconds.
1. Route & Unit Selection
To start the booking process, simply select your desired route and departure date. Choose between several accompanied and unaccompanied unit types and insert all required unit details.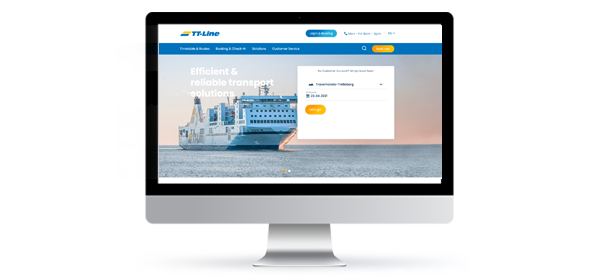 2. Departure Order & Contact Details
Pick a suitable departure from the departure overview with prices and a fix place with just one click. Fill in the required contact and unit details and confirm your booking.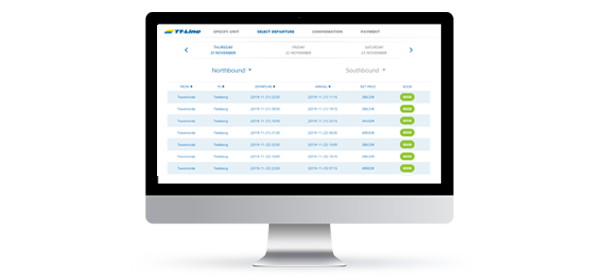 3. Payment
Choose an online payment method between Maestro, Mastercard and Visa as well as Paypal and Direct Payment.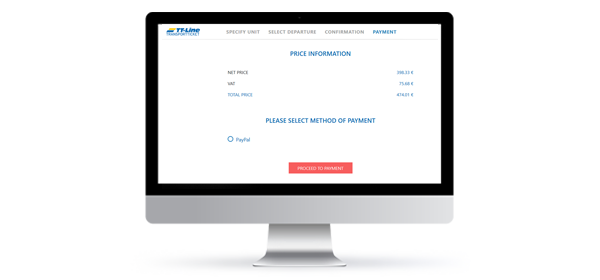 4. Take the Ferry
Now you have booked your fix place and will receive your booking confirmation and invoice per mail. Bookings with TT-Line Transportticket are non-changeable and non-refundable and can be booked up to short before departure.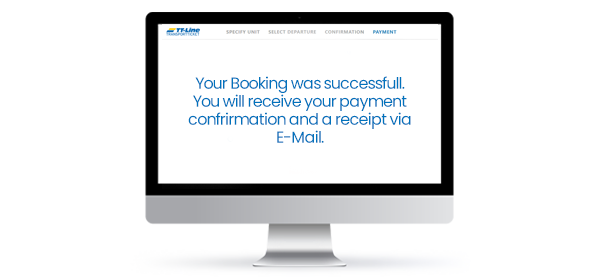 Print the Guideline in additional languages

Still open questions?

Do you need more information about TT-Line Transportticket or do you have questions regarding the booking process or payment options? Then take a look at our FAQ.

Do you have specific questions about TT-Line Transportticket that are not answered here?

We will gladly help you!
Tel. +49 (0) 4502 801211
freight.sales@ttline.com