Heavy, Oversize & Project Transports
We can do big and heavy!
Cargo with extreme or odd-sized dimensions requires special care. For 60 years TT-Line has been a reliable and competent partner for the transport of oversized or unusual loads across the Baltic Sea. These units must be booked in advance, so that our Team can check the feasibility and find the right ferry for your transport.
Our experience reaches from windmill parts, entire bridges, transistors, heavy machinery such as agricultural and forestry machinery, as well as cranes up to helicopters. Additionally we can offer shipments of static cargo on rolltrailer by up to 70 tons and crane respective lift services in coopertation with partners in each port.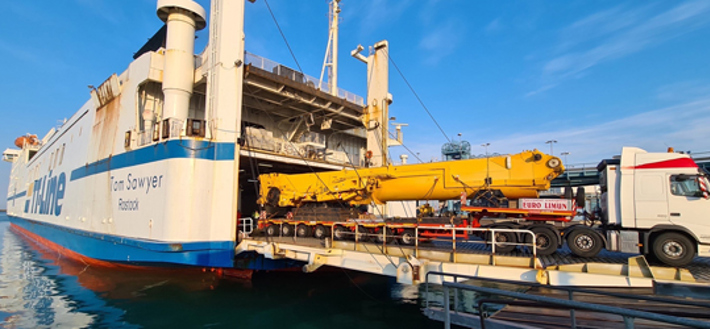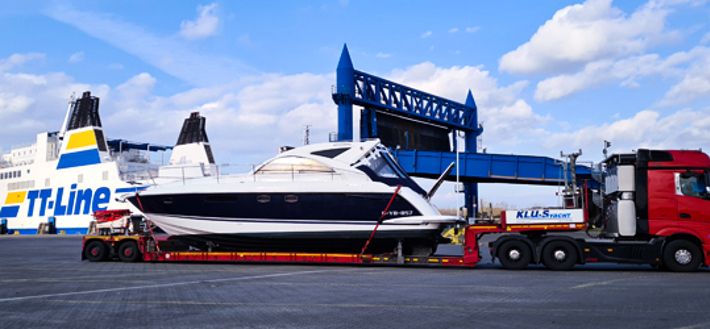 With our ships you have the possibility to carry out transports up to the following dimensions and weights without problems:
A height of up to 4.9 m
A width of up to 7,5 m
A length of up to 70 m
A maximum axle load of 15 t/axle
Should your transport unit correspond to these dimensions, we will be pleased to make you an individual offer designed for your special and heavy transports! Please fill out the request form for heavy transports and send it to the Freight Sales Team. Our experts for project loads will be happy to help you.