Online Booking
TT-Line offers innovative digital solutions for efficient processes and highest flexibility. Our online booking platform is designed for customers with a TT-Line customer account. Registered customers experience great flexibility in booking all types of RoRo cargo with immediate response on various devices.
Benefit from our timetable overview and manage your bookings up to short before departure.


Are you already a TT-Line freight customer, but you do not book online yet? Then benefit from all the attractive advantages now.
1. Login & administer your team
Access our online booking tool via our homepage by entering your username and password on the top right. No Login-Data? Contact us here and we´ll set up your Admin user. Then you can manage all additional users for your team and dispatchers simply by yourself. and you are ready to start booking.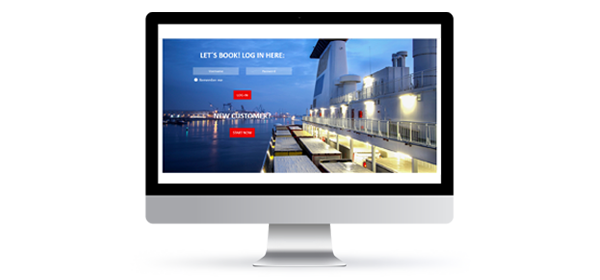 2. Set up your preferred settings
Before you start booking, set up standards according to your specific needs for quick booking procedures.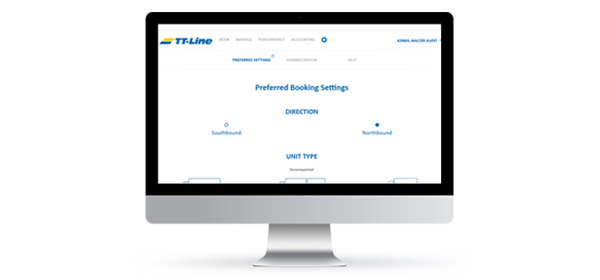 3. Check our timetable & book with immediate response
The timetable overview shows direct availability, makes booking even more easy. Simply select your departure and the booking list is filled in automatically. Only with TT-Line you can book up to 25 units and all types of RoRo cargo up to 26m length in one action.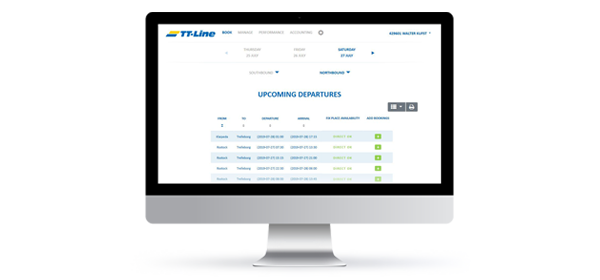 4. Manage your bookings & track your performance
Rebook or edit your bookings up to shortly before departure with one click, set truck arrival times or connect to your driver directly. You can also switch and transfer waitinglist with OK-position to ship urgent transports with priority. Keep an eye on your booking performance per route as well as your share of no-show bookings and online bookings.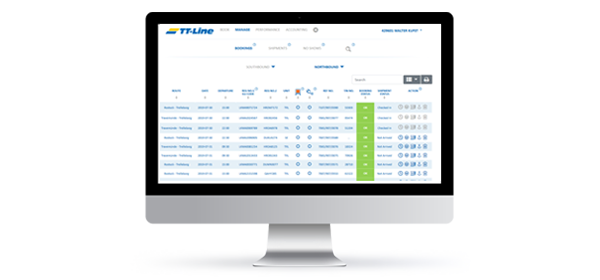 5. Stay on top of your invoices
The accounting area gives you an overview of all your open invoices and helps you to keep track on upcoming payments.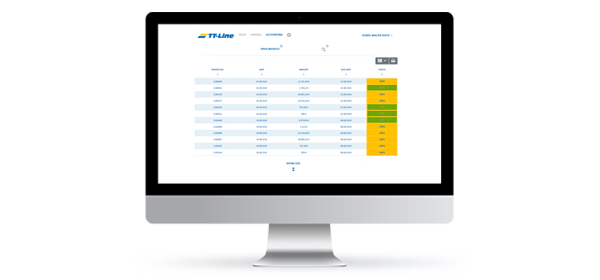 ---
Not a TT-Line customer yet?
Do you have regular transports between Scandinavia and continental Europe? Then benefit from our attractive and flexible solutions for your transports. We will be happy to provide you with a tailor-made offer based on your individual transport volume.