TT-Line Intermodal Online Booking
Simply book and manage your intermodal transports with TT-Line on our innovative Online Booking platform.
The TT-Line Intemodal Online Booking allows you to flexibly book all intermodal connections within our network, regardless of location, time or device, with immediate response.
Simple Booking

easily book all connections within the TT-Line Network online
always updated timetable and interactive routemap
direct feedback for your transport planning
Manage your Bookings

Track & Trace your units
view booking and shipment status
continuos further development of the functions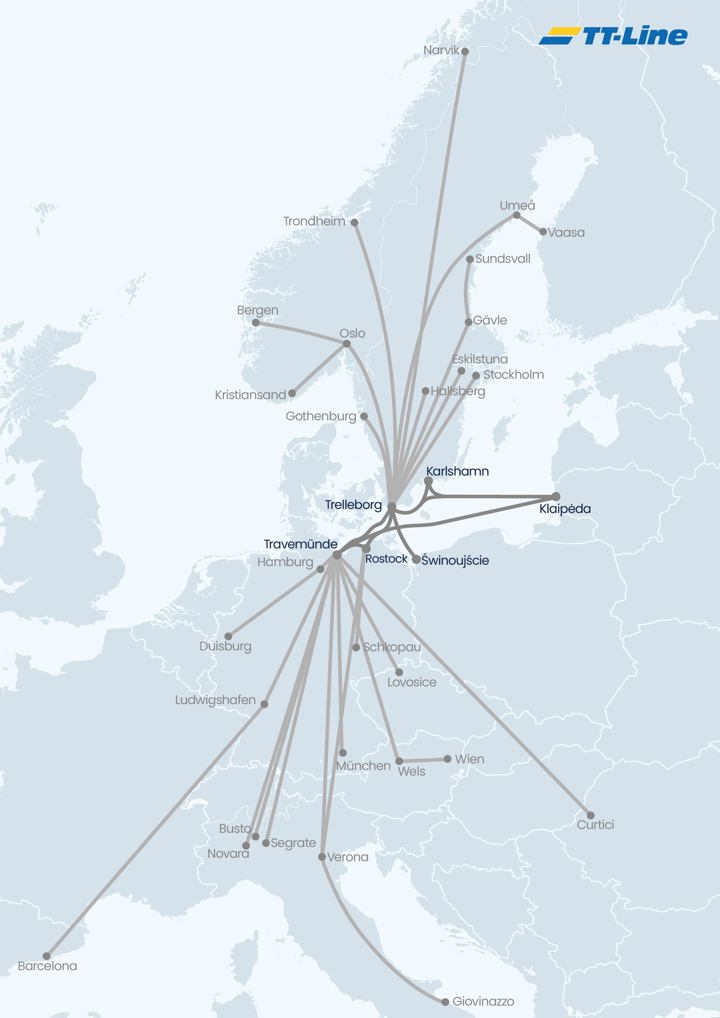 Intermodal Solutions
Book your intermodal transports flexible and with direct feedback!
An explanation of Intermodal Online Booking and all the information at a glance can be found here.