LAST MINUTE BARGAIN: Save up to 20% on selected crossings to Sweden until August 28th, 2022!

Conference package All-in Meet & More
Conferences with a view - Hold your meeting in the middle of the Baltic Sea between Lübeck-Travemünde or Rostock and Trelleborg in southern Sweden. Our modern vessels Nils Holgersson, Akka or Peter Pan are at your service: Meeting rooms with sea view, a maritime restaurant and the large Panorama Bar for the conference breaks.
Welcome on board!
1 person*

2 day crossings

Full board

Drinks & fruit selection
Book now
*offer valid from 10 paying persons
Day 1
In the morning boarding
Conference
Departure Travemünde course Sweden
12:30 Lunch
Conference continues and later an afternoon break
In the evening arrival Trelleborg
Day 2
In the morning boarding
Conference
Departure Trelleborg course Germany
12:30
Conference continues and later an afternoon break
In the evening arrival Travemünde
Overnight stay in Sweden? - We are happy to book the hotel for you!


Travel dates
Daily: 02.01.-30.06. and 01.09.-11.12.22
Included in conference package "All-in Meet & Moore"
Day trip Travemünde /Rostock-Trelleborg and back
2 x breakfast buffet
2 x lunch
2 x afternoon break (coffee and cake, pastries)
Non-alcoholic drinks and fruits during the conference
Environmental surcharge

Optional services
Ask us about accommodation and meeting rooms in Sweden!
Price in €
Conference package Meet & Moore per person*
119 €
Rent conference room
200 €
Surcharge for bus transport
300 €
Surcharge for car transport
40 €
Hotelreservation in Sweden
On request
*Minimum number of participants 10 persons
Additional supplements according to standard group tariff

The travel conditions for group trips with TT-Line apply.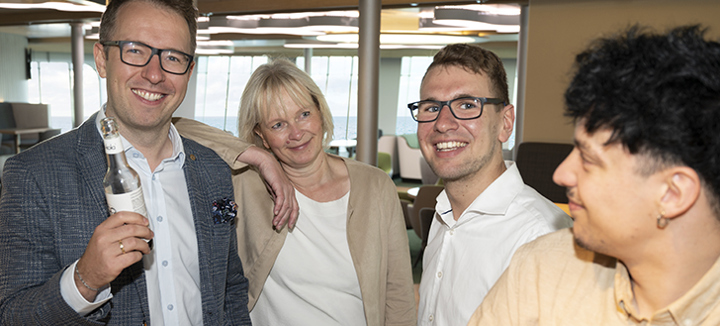 Tips & information
Read more about our best tips and information about topics that are useful to know when planning a conference on board one of our ships.