Conference package All-in Meet & Cruise
The Baltic conference package combines a day and a night crossing with the Nils Holgersson,Peter Pan, Akka or Tinker Bell. Accommodation is provided in our comfortable cabins, with sea view on request. Tasty and varied meals during the conference breaks complete the package.
1 person*

Night & day crossing

Full board

Coffee & Tea

Conference drinks & Fruit
Book now
*offer valid for 8 paying persons
Variant 1: First day, then night trip
Day 1

In the morning boarding and cabin occupancy
Conference in the meeting room
Departure from Travemünde course Sweden
12:30 Lunch
Conference continues
20:15 Dinner
Departure Trelleborg course Germany
Relax in one of our lounges on board

Day 2

In the morning 1 hour before arrival Breakfast buffet in the restaurant

Arrival Travemünde
Variant 2: First night, then day trip
Day 1

In the evening boarding and cabin occupancy
20:15 Dinner
Departure Travemünde course Sweden
Relax in one of our lounges on board

Day 2

Breakfast buffet

Arrival in Trelleborg

Conference

Departure Trelleborg course Germany

12:30 Lunch

Conference continues

Arrival in the evening Travemünde
You can also extend your conference trip with a hotel accommodation. Send you hotell request today!


Travel dates
Included conference package "All-in Meet & Cruise"
Crossing Travemünde-Trelleborg and back
Accommodation in a 2-bed cabin (inside) for the entire trip
1 x dinner
1 x breakfast buffet
1 x lunch
Non-alcoholic drinks & fruit during the conference
Coffee & Tea in the conference room
Free high speed Wifi
Optional services
Additional breakfast buffet
Price in €
Conference package All-in Meet & Cruise per person*
176 €
Rent conference room & use of our equipment
200 €
Surcharge for bus transport
550 €
Surcharge for car transport
80 €
Hotelreservation in Sweden
On request
*Minimum number of participants: 8 persons
Surcharge for other cabin categories

prices in € per person

Singel cabins
2-bed cabins
Inside cabin
51 €
incl.
Outside cabin
58 €
12 €
Additional supplements according to standard group tariff
The travel conditions for group trips with TT-Line apply.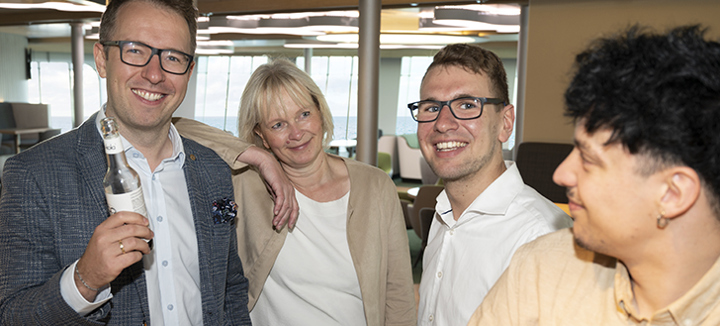 Tips & information
Read more about our best tips and information about topics that are useful to know when planning a conference on board one of our ships.